How to Get Your TRICARE Covered Breast Pump
With 1 Natural Way, it's easy to get your TRICARE covered breast pump!
Provide some basic information. Fill out our form, which will let us verify your TRICARE coverage.
Choose your breast pump! We offer the best breast pump brands, including Spectra, Medela, Elvie and more. We'll show you which are no cost to you and which have an upgrade charge (most pumps are 100% covered).
We'll verify your TRICARE coverage once you place your breast pump order - and we'll let you know what other maternity products you qualify for.
Submit your prescription - or we will help you get one. If you don't have a prescription for your pump, our team will contact your TRICARE-authorized physician to request a prescription.
Your breast pump will ship (for free) when we have your prescription (or at 27 weeks per TRICARE guidelines). If you have any questions for us during this process, please email us at support@1naturalway.com, text us at (419) 740-4306 or call us at (888) 977-2229.
What Customers are Saying
1 Natural Way was amazing through this whole process. It took little effort on my part. I had no idea how to go about getting a pump through my insurance but all I had to do was sign up, pick a pump, and call my OBGYN; 1 Natural Way took care of the rest. Very much recommend 1 Natural Way for anyone looking for a pump; especially TRICARE carriers.
My experience with 1 Natural Way was incredibly easy. After filling out the initial form they really did everything else. I would recommend this company a thousand times to anyone looking for a pump; especially within the military community.
It is awesome how easy 1 Natural Way was. I'm thankful that they take Tricare and shipping was super fast!
Frequently Asked Questions: TRICARE Breast Pumps
1 Natural Way will help you understand the maternity-related benefits available to you through your TRICARE health plan! Questions about your coverage or the products and services we offer?
Call us at (888) 977-2229, email us at support@1naturalway.com or text us at (419) 740-4306.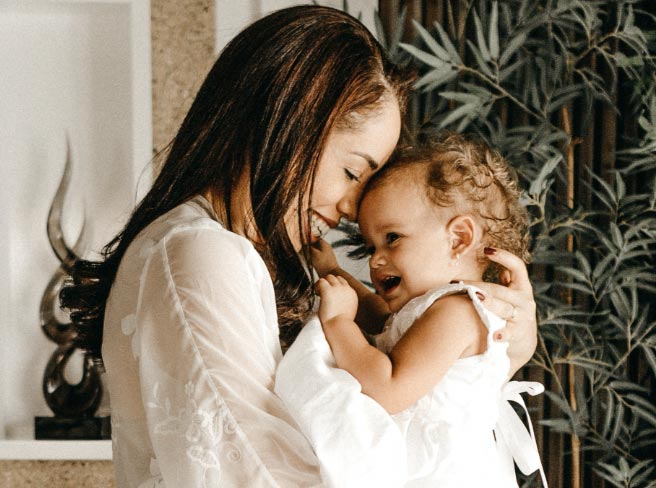 Find out what products you qualify to receive through your TRICARE insurance.
Fill out our simple qualification form and let us do the heavy lifting
Qualify Now